Infrared Spectroscopy:
A story of vibrations
Time to complete course: 18 min.
Try our lab safety simulation
Discover one of 200+ learning simulations available today
About Infrared Spectroscopy:
A story of vibrations
Virtual Lab Simulation
Begin familiarizing yourself with the different components of an infrared spectrometer by interacting with engaging mini-games. Captivating images and scientifically accurate analogies will turn infrared spectroscopy into an understandable and appealing topic!
How does an infrared spectrometer work?
It may not be your main focus, but can you really understand this technique without knowing about the instrument? In this simulation, you'll first be introduced to the general structure and functionality of the main parts of an infrared spectrometer. You'll explore how light travels through the instrument while testing your understanding with engaging questions and quizzes.
Then it's time to get started with the theory of vibrations.
Functional groups and vibrational modes
While looking at 3D models of different molecules, you'll be given the possibility to scan through the infrared wavelength range. In this way, you'll identify the characteristic vibrational modes related to the molecule's structure and see the models vibrate in real life. If imagining vibrations has always been a pain point for you, this activity will help you overcome these difficulties.
Stretching and bending
In the next activity, you'll get to interact directly with 3D vibrating molecules. You'll get to distinguish between stretching and bending – and symmetrical and asymmetrical vibration – for a more complete understanding of vibrational modes.
Reading a spectrum
The final part of the experience will focus on reading a spectrum and assigning the correct functional group to the related peak. To mimic a real-life experience, you'll be also asked to compare a spectrum with three examples from the literature and decide which one matches the compound of interest.
Dive into a virtual laboratory to discover the secrets of infrared spectroscopy. From the introduction of different vibrational modes to the interpretation of real-life spectra, mastering this technique will be child's play.
Infrared spectrometry

Michelson interferometer

Stretching and bending

Symmetric and asymmetric vibrations
Describe the theory behind IR, covering variations in dipolar momentum in vibrations from a qualitative point of view

Interpret the IR spectrum of simple organic molecules

Analyze the three basic components of an infrared spectrometer: radiation source, monochromator and detector
Accessibility mode – Not Available
Examples of Related Standards
University
US College Year 1
US College Year 2
Early Stage Bachelors Level
Screenshots of Infrared Spectroscopy:
A story of vibrations
Virtual Lab Simulation
A million dollar lab in your browser
Perform experiments in virtual lab simulations to achieve core science learning outcomes. 
All our simulations run on laptop and desktop computers, and you can play our simulations without having to install any browser plugins.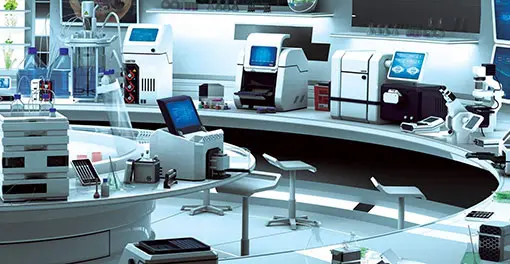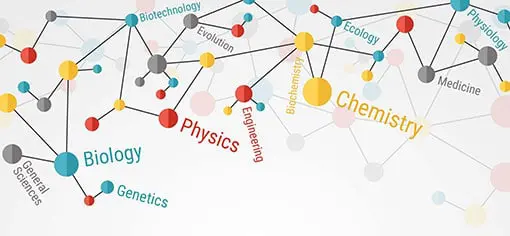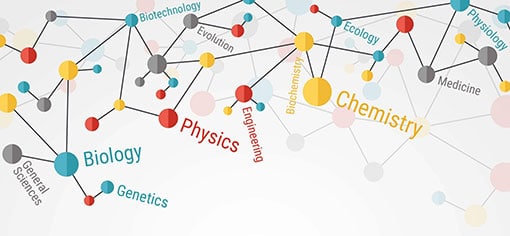 Hundreds of hours of science learning content
Our virtual laboratory simulations are aimed at university, college and high school level, within fields such as biology, biochemistry, genetics, biotechnology, chemistry, physics and more.
With access to our simulations, you will have hundreds of hours of engaging, high-quality learning content available to you.
Discover more Virtual Lab Simulations
We currently have 273 simulations that cover everything from biology and medicine to physics and chemistry.
Learn how you can use Labster in your science course