Try our lab safety simulation
Discover one of 200+ learning simulations available today
About Phthalein Test for Phenols
Virtual Lab Simulation
Fluorescent colored solutions, acid, and fire; what more could you ask for in chemistry!? In this simulation you will learn about phenolphthalein, a multi-colored molecule that acts as a color indicator to detect phenols in the phthalein-dye test. Get hands on, building this focal molecule yourself before discovering how its shape and color change over the pH scale. After learning the science on seeing colors it time to put it all to use performing the test for phenols yourself under the ever-helpful supervision of Dr. One.
Everything to know about Phenolphthalein
First you will learn how to build phenolphthalein from its ingredients, building the molecule together on the holotable. Next we'll see how phenolphthalein gets its useful color changing property by discovering all the colors it forms. Finally put your new knowledge to use and learn the steps to detect the phenol functional group.

Master the Test for Phenols
In this simulation you will see phenolphthalein in 15 different pH levels in 15 different beakers; that's a lot of setting up to do. But in the virtual lab we have experiments that clear away when you close the tab. In a real lab, students may focus on the 'Dye' part of the phthalein dye test, going home with pink stained fingers. In this sim we focus on the 'Phthalein' part of the test, allowing science and learning to be at the forefront.

Finish with Flying Colors!
The reactants are waiting. All it takes is a few simple steps, a spatula here, a drop of acid there..knowing why it all works is the hard part. When you've finished the heavy lifting by learning the science, this is where the fun begins. All that's left is to prove you can use your new skills and observe a vibrant color change. Think you can handle that?

Discover the rainbow inside phenolphthalein and how to unlock its colors through changing the pH. Take a deep dive to the molecular level to learn why chemicals are the color they are and put this all to use in the phthalein-dye test for phenols.
The Science of Colors

Functional Group chemical testing
At the end of the simulation you will be able to:
Identify the reactants and environments for the phthalein-dye test.

Recall the steps to safely perform the phthalein-dye test.

Understand the molecular changes that cause the observed color change
Accessibility mode – Not Available
Examples of Related Standards
Screenshots of Phthalein Test for Phenols
Virtual Lab Simulation
A million dollar lab in your browser
Perform experiments in virtual lab simulations to achieve core science learning outcomes. 
All our simulations run on laptop and desktop computers, and you can play our simulations without having to install any browser plugins.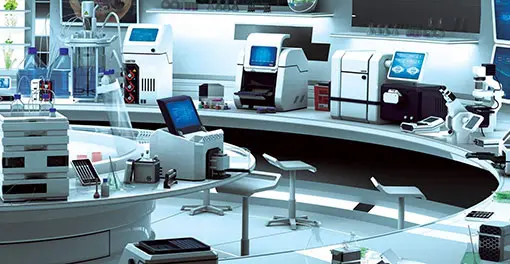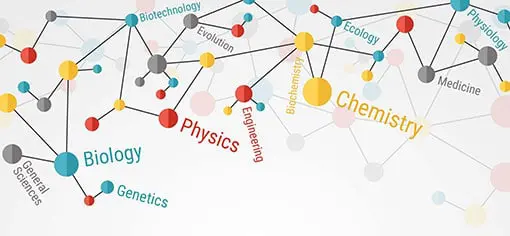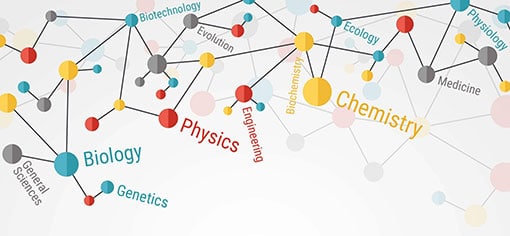 Hundreds of hours of science learning content
Our virtual laboratory simulations are aimed at university, college and high school level, within fields such as biology, biochemistry, genetics, biotechnology, chemistry, physics and more.
With access to our simulations, you will have hundreds of hours of engaging, high-quality learning content available to you.
Discover more Virtual Lab Simulations
We currently have 273 simulations that cover everything from biology and medicine to physics and chemistry.
Learn how you can use Labster in your science course